Monument for Life Visitor Information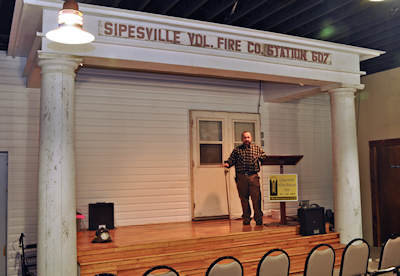 Spring is just around the corner; we are
preparing to reopen the Educational
Visitors Center for the 2018 season.
The Educational Visitors Center will be open
Tuesday, Wednesday, Thursday, and Friday 11-4. We
will try to be open on Saturday's also but it will
depend on the availability of the volunteers. If
you plan on coming on a Saturday; please call ahead
so we can rearrange our schedules to match yours.
Keep in mind, it took over three days to bring
those nine miners out a twenty-six inch shaft to
safety. For us to tell you that whole story in a few
minutes is next to impossible. Please plan
accordingly. If you are available during a time
when there is a bus tour is scheduled; you will be
able to sit in with the tour group and take in the
whole story in a theater setting. Please let us know
that you plan on sitting in so we can plan for you.

We will be waiting to hear from you!


General Hours of Operation
The Monument for Life Memorial Park is open daily from dawn to dusk, weather permitting. We request a $7.00 per person fee for admission to the Educational Visitors Center and Memorial Park.
Bus Tour and Group Schedule
The best time to see our live presentation is during a tour or event. You are invited to join us during these group dates and times.
More Events Coming Soon!


Return to Top of Page
Copyright © 2002 - 2018 - The Quecreek Mine Rescue Foundation. All rights reserved.
The official registration and financial information of Quecreek Mine Rescue Foundation may be obtained from the
Pennsylvania Department of State by calling toll free, within Pennsylvania, 1-800-732-0999.
Registration does not imply endorsement.